Top 5: iOS 12 features
Nafisa Akabor, 17/09/2018
0
5 min

read
iOS 12 comes out today and I've been using it for a couple of days now, and thought I'd share my top five features. Been waiting for this update for a while now, dare I say it, to create my own Memoji! It should hit our shores at 7pm this evening. [EDIT: Memojis can only be created on the iPhone X].
I would have preferred using it for longer before posting anything, but I wasn't going to take a chance with the betas so grabbed the final version off Reddit when it hit, so consider this a first look of my favourite features.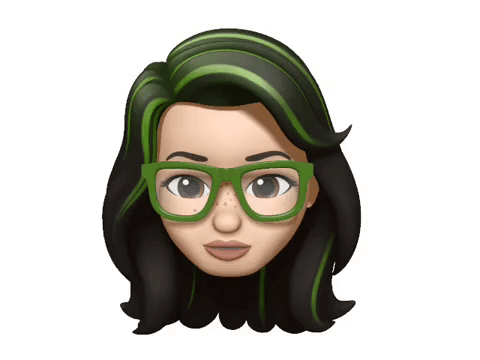 Memojis
If any company was going to get custom emojis right, it was Apple. The level to detail is very good, considering I couldn't get a curly hair option on Samsung's AR Emoji back in Feb. What I love about Apple's Memoji was the level of customisation from adding freckles, to my green frames and shape, and highlights to my hair. The colour options further allow you to use a slider for the exact shade, and if you wear a headscarf, there are about three options!
Anyway, after playing around, this is the final version of myself:
As you know, you can also make videos in this mode, and it's so cute! The updated Animoji has tongue detection now, compared to last year, which also works on your Memoji. The novelty is yet to wear off so I'm gonna be enjoying it for a while.
Screen Time
Screen Time gives you a break down of how much time you're spending on each app so you can control, or put limits on certain apps if you feel like you should be cutting down. It's actually pretty useful and perhaps a revelation? Years ago I disabled most of my notifications, especially for social media, so I shouldn't actually be surprised that I spend a lot of time on Instagram – damn you InstaStories! (I previously used to watch when I opened the app, now I don't bother as much and watch when I have time).  
Within the Screen Time settings, you can set a  "Downtime" for yourself, like from 10pm-6am and be allowed to access apps you choose. If you feel you want to allow yourself two hours a day on Twitter for example, you can do that under "App Limits". Then there are apps that you can choose for "Always Allowed" like Phone, or messaging.  
PARENTS: You can control everything your kid can access on their iPad or iPhone, protected by a PIN you set up. So if you want them to play games for an hour a day, set it up on App Limits. You can also set Content & Privacy Restrictions; it's very detailed. Some of this is already available on the existing iOS 11, which most parents aren't necessarily aware of, like disabling the browser completely, or FaceTime, etc; you select the apps.
Measure App
You might think this is a bit obscure to be featured on the list but since it's related to my personal favourites, and my love for DIY, of course it is going to be on this list! This app means I never have to fumble for the right measuring tape (I have a few) or end up with the one that isn't long enough.
When you update to iOS 12, the Augmented Reality app is built-in, alongside the level app, which was always on iPhone. You just point the camera to the object you want to measure as the marker and drag your iPhone down the length of it (any direction), and you have measurements. Or just hold it in front of the object within the specified frame on-screen, and it measures it for you. I love it! (Yes, there were third party apps like this with AR Kit but I love how Apple simplifies it + hate sifting through apps only to find they have ads etc).
Group Notifications
This has been long overdue, and I'm so glad it's finally here. Imagine the horror of picking up your phone and there are endless Whatsapp messages, for what's not muted; or email. You can leave it by the default automatic setting for all apps, or change the setting to group it for apps of your choice.

You can also edit settings directly from a stack on your homescreen, just 3D touch the notification to bring up more options when you see three dots, and then opt to turn them off completely, deliver quietly or just go back into Settings and change whatever else you want.
Do Not Disturb by Location
I use Do Not Disturb often when I don't want to be bothered if I'm using my phone as a dictaphone, taking notes, or trying to work from it, like when I'm at events. I love the option to turn DND on by location because I mostly forget to turn it off wherever I am when I'm done. This option is so simple and brilliant. I live off my calendar so this is just seamless.
More functions to look out for: Group FaceTime for up to 32 people (yikes); better performance on older devices and faster app launch; more Animoji options; add stickers to photos in iMessage; more immersive Augmented Reality with ARKit 2 that can be shared on iMessage also; an update to Photos for sharing and searching; and Siri Shortcuts for custom functions by a trigger command set by you (Hey Siri, I can't find my keys – and it will open up the Tile app if you have one to locate it; I tried to set it up on mine but I don't see the function yet). 
Nafisa Akabor
Nafisa Akabor was introduced to technology back in the 80s and by the late 90s, she doubled up as family tech support along with her first encounter with dial-up internet. She's been playing around on these internet streets before Google was born; it's no surprise she ended up becoming a tech journalist in 2007. Nafisa started dabbling with EV articles back in 2017 and hasn't looked back.
Related posts
ABOUT
Recharged is an independent site that focuses on technology, electric vehicles, and the digital life by Nafisa Akabor. Drawing from her 16-year tech journalism career, expect news, reviews, how-tos, comparisons, and practical uses of tech that are easy to digest. info@recharged.co.za